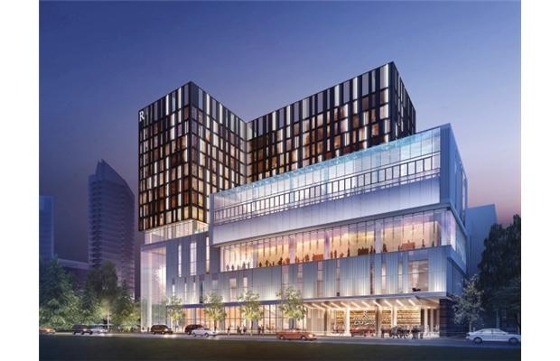 This massive, near 400, 000 sq.ft, mixed use, luxury facility is being developed by Calgary based New Urban. The development not only brings recreational and commercial space to the area, but new park land is also part of the project.
The new ClubSport by Marriot International is a first in Canada. It's an interesting new development in the historic Warehouse District, and could be an additional draw for those interested in Chetermere real estate as they would pass by this location on the way to downtown Calgary.
With the new development located right on Macleod Trail SE, it could have implications for those looking into Okotoks realty. If you were communting into downtown Calgary everyday, this would be an ideal spot to stop and have a workout, go for a swim, a steam, and with Alberta being a major hotspot for US retailers looking to branch out, who know's who will occupy the 55,000 square feet of retail space. You can read the full article at the Calgary Herald.